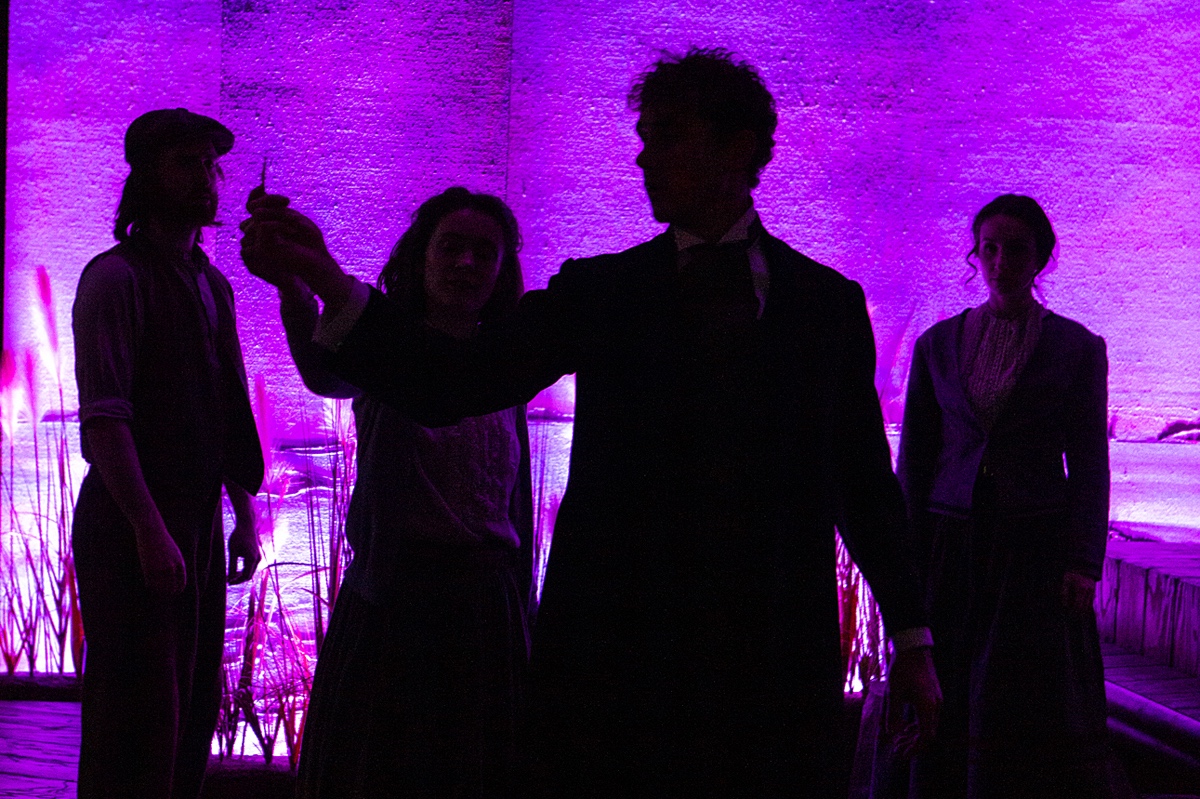 EASTERN ANGLES
WRITTEN BY Tony Ramsay
DIRECTED BY Scott Hurran
COMPOSER & SOUND DESIGNER Chris Warner
MOVEMENT DIRECTOR Simon Carroll-Jones
Two brothers, Tucky and Nathan grow up on the banks of Breydon Water alongside tomboy, Eliza. The three of them are inseparable. As they grow older the inevitable happens and both the boys fall for her. But tragedy tears the trio apart and years later it is time to discover the truth of what really happened…
Growing up in Caister-On-Sea, just 4 miles up the coast from Great Yarmouth, Breydon Water was a prominent feature of my childhood landscape. When I started attending Norwich City College, the train journey, which skirts the north eastern stretch of Breydon, gave me a daily view of this incredible marshland habitat.
As composer and sound designer for Eastern Angles 2019 touring production, The Tide Jetty I had the happy task of re-imagining this landscape. As part of this process I was grateful to be given the chance to go out onto the Broads, accompanied by a Broads Authority Ranger, in order to collect some authentic field recordings.
Lapping waves, the sounds of an abandoned mill, birdsong, wind in the reeds, a boat drifting freely on the water; these are some of the unique sonic elements that made it into the final production.
Some of the other sonic layers I have created to underscore the drama include atmospheric underwater effects (recorded with a hydrophone), and musical themes infused with 'barcarolle' (boatsong) rhythms. Ultimately the musical score and soundscape becomes another narrator, or character, and helps to place us within the landscape, and to tell the story. Being a rural touring production, economy of space and speed of get-in and get-out had to be considered at every stage of the design process. I opted for a quadrophonic type rig, using 4xEV-ZXA1 speakers, and managed to squeeze a minirig mini into some of designer Jasmine Swan's reed-bed!
The Tide Jetty came about through a collaborative venture with the Broads Authority via the Water, Mills and Marshes project, funded through the National Lottery Heritage Fund. This fantastic project runs until December 2022 offering people a whole range of events and activities designed to explore and celebrate the incredible Broads National Park landscape and through drama to ask questions about its sustainability.